Alice Springs to Casterton.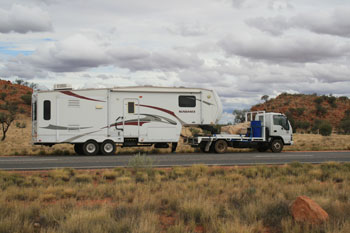 Travelling near the NT/SA border.
Casterton.
Sunday, 4th March, 2012
We left Alice Springs on Tuesday morning. No rain, but as we proceeded south we were driving through ground that had recently had a lot of rain. The side of the road was sodden and the drains were full of water.
We stopped near the border to take a picture. Lucky we did since once we were through the border the scenery was back to a real desolate desert.